Creating great candidate experiences is an excellent way to make a positive first impression on your prospective employees. On the flip side, a poor experience might sour someone's perception of your company—even if only subliminally—before they even start.
Don't believe us? Consider this stat: "Sixty eight percent of workers believe their experience as a job candidate reflects how the company treats its people."
So, which response below would you want to hear from candidates after they go through your background check process?
"Wow! They made the background check process effortless. Best experience I've had yet. And my references commented how easy it was for them, too."
"Man, did they make THAT difficult. It was as if the right hand didn't know what the left hand was doing! I can only imagine what my first day will be like. Ugh!"
Here's how Good Egg can help you get reactions like the former while avoiding the latter.
1. Candidate text messaging for the win.
When you use Good Egg's candidate text messaging, you'll accomplish TWO important things:
You'll make life easier for candidates. And who doesn't want an easier life, right? Especially now, as so many people are unemployed and likely juggling many different applications. Anything you can do to help ease people's stress and make life easier will be appreciated and give them a great first impression of your organization.
You'll instantly demonstrate that your company is forward-thinking. Don't underestimate the importance of showing that your organization embraces technology. Gen Z and Millennials make up an essential part of your workforce mix (and if they don't quite yet, they will soon—Millennials are the largest generation in the U.S. labor workforce).
Younger demos expect to communicate with employers via text message. Even older demos are becoming increasingly engaged with text and tend to respond faster to a text than an email or a phone call.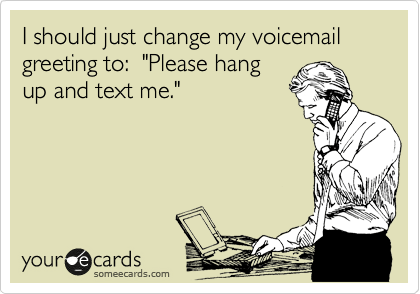 2. An online candidate help center that actually helps people.
It's not enough to simply have a candidate help center. Anyone can throw a link up on a website, add a few questions/answers, and call it a "help center." But if there's nothing helpful ON the page, what's the point?
We've seen too many background check company sites with either NO online help for candidates or it's so poorly designed and/or maintained that they'd be better off removing the page because it's so embarrassing.
Remember, this affects how candidates view your company. It doesn't matter that it's the background check company with the unhelpful help center—the candidates are going to associate their frustrations with your company and its hiring process.
At Good Egg, we've created a candidate help center that...
Is easily accessible—no need to create an account or enter a password to get into a protected area; your candidates don't need one more thing on their plate during this stressful (and now ultra-competitive) time
Is responsive, meaning it works well/looks good on mobile devices
Has been curated with the most common questions we receive from candidates
Is never "done" – we update it as new questions come in or as information changes
3. Responsive, friendly customer success teams do exist. Yes, really!
Have you ever felt like this when attempting to contact a customer service department?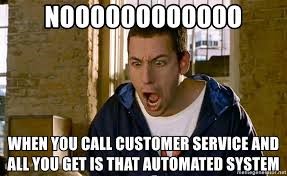 Of course you have.
We ALL have at some point in our lives.
Now, imagine how your candidates feel when they're already nervous/stressed out/eager/all-of-the-above and all they need is a quick answer to a question about their background check. Problem is the number they call puts them in voice mail hell. Or their email goes unanswered (or worse—it bounces).
At Good Egg, we make it ridiculously easy for candidates to reach someone who can help them. But here's the thing: we leave it up to the candidate regarding their preferred method of communication. We don't say, "Calling is your only option." Not everyone likes the phone. Some people prefer text. Others prefer email. We provide all three, and we're equally responsive with all three.
4. Constructive feedback makes everything better.
The best tweaks we've ever made to our own background check process have resulted from the feedback we've gotten from candidates and employers. We don't treat the candidate experience as this static "thing."
Instead, we listen, we learn, and we make changes to the way we do things in an effort to continuously improve. We strive to be the best-reviewed background check company in the galaxy, and our reviews on Trust Pilot demonstrate that we're on our way.
Need help creating a better experience for your candidates?
Start with the background check process! Let us help you create a process that WOWS your candidates and inspires them to say, "I can't wait to start working for this company!"
Give us a shout and experience the Good Egg difference today!


---