GOAL
Seres needed a clear integration between their background check service and Greenhouse, their chosen recruiting software.

COMPANY SIZE
425 people. The Seres team has grown by 80% in the last two years and filled 164 jobs in 2022.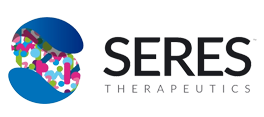 ABOUT SERES
Seres Therapeutics is a late-clinical-stage biotechnology company with a strong development pipeline and rigorous scientific underpinning, working to revolutionize treatment of a wide range of diseases by modulating the function of the human microbiome.
THE CHALLENGE
For over a decade, the Seres team has been leading the charge for innovation in microbiome therapeutics. Their staff is comprised of clinical, research, scientific, and support roles, each requiring various levels of background screening in the pre-employment phase.

In September 2021, Seres began using Greenhouse as their recruiting software, but their existing background check software was not able to integrate with the Greenhouse system. They temporarily switched to a new background check vendor but did not receive the kind of customer support that was to be expected. "Our experience highlighted the importance of a streamlined background check vendor," said Lisa Lohnes, head of Seres Talent Acquisition.

Due to the biotechnology industry, Seres fills positions with various levels of education and licensures including clinical, research, and scientific technician roles. The Seres team needs to verify not only previous employment, but also education and certification.
---
THE SOLUTION
Seres started their account with Good Egg at the end of 2021. Since implementing Good Egg and integrating their background check with the existing Seres Greenhouse account, Lisa and her team now run an efficient hiring process. After working through the application and offer process on Greenhouse, there are just three steps:
The candidate accepts the offer and the Seres team marks the candidate as hired
The candidate is launched into the Good Egg system with an email notification
Good Egg estimates the background check completion time
As the candidate's start date approaches, each required screen is checked off so the talent acquisition team is able to track the progress.

Lisa Lohnes has been with Seres Talent Acquisition for two years, but has been in the human resources and recruiting industry for two decades. "I used Good Egg at a previous life sciences company," said Lisa. "We had an amazing experience with the company and the technology, so it made sense to bring it to Seres."
---
THE RESULTS
After switching to Good Egg and integrating their background check process with Greenhouse, Seres saw an improved turn-around time. Their previous program would take anywhere from one to two weeks. Now with Good Egg, background checks are completed in as little as three days. The marketplace is competitive, especially in research and biotechnology, and the Seres headquarters in located in Cambridge, Massachusetts with nearly a dozen universities nearby. "Whether someone is early in their career and just finishing their education or is later in their career and looking for a senior role, we don't get any complaints about the Good Egg process from our candidates," Lisa said.

Tori Zupkofska, Manager of People Operations at Seres noted that is was important for the entire candidate experience to be customized to their brand, which Good Egg accomplished. "We wanted it to be simple and easy for them to complete while still getting the information that is necessary for our process."

Good Egg also stepped in to address previous concerns about customer service. With Good Egg, Seres was assigned a dedicated Customer Success Manager that Lisa and her team can contact with any questions. "The software is intuitive and the customer support has been really excellent," Lisa said. "Good Egg definitely delivered on that promise."