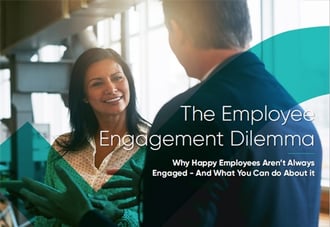 Companies are constantly looking for ways to lower turnover rates and increase profits, but what about employee engagement? 17% of your workforce are so disengaged that they're actually hurting your business.
It might surprise you to know that engagement has less to do with financial compensation and more to do with their work and relationships within the organization.
Download this guide to learn the strategies to make positive changes in your organization so you can work towards building a highly engaged, successful workforce.