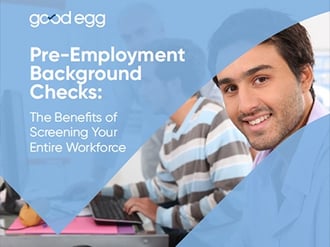 How well do you really know your employees?
As a business leader, you know that who you hire is important. That's why you do what you can to ensure you're choosing the most qualified candidate for the job.
However, even employers who run background checks typically aren't running them on every employee.
Whether it's retail clerks, wait staff or front desk personnel, many businesses choose not to screen these individuals thoroughly because of the cost and higher turnover rates associated with these positions.
In this eBook, you'll learn why running a pre-employment background check on every employee is such a good idea – and what can happen if you don't.