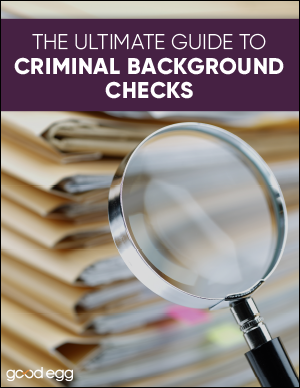 Because so many people use the term "criminal background check" —in HR, the news media, and endless movies and TV shows—it's easy for us at Good Egg to think everyone must understand what a criminal history check is.
Yet whenever we stop and take a closer look, we quickly discover the opposite is true: most people don't understand what a criminal background check is, especially when it comes to the finer points. And like everything else in life, these finer points matter.
So we put together this comprehensive guide in an effort to help.
In it, we cover the following topics:
What a criminal background check is
Understanding the criminal background check process
Three reasons why you should conduct criminal background checks
The argument for ongoing criminal monitoring
Eight criminal background checks myths, busted
Criminal background checks best practices