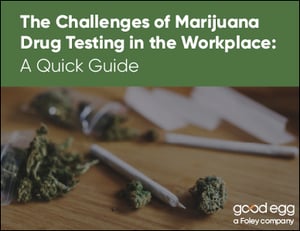 The constantly changing laws around medicinal and recreational marijuana are enough to make an employer's head spin.
How do these laws affect pre-employment drug tests? What are your employees' rights? Should you even bother testing for weed anymore?
We put together a free guide that answers these pesky questions (and many more). In this quick guide, we cover:
Why employers shouldn't ditch weed on their drug test panels

5 common mistakes employers make when drug testing for marijuana

Employment law and marijuana drug testing: what you need to know
Get the guide and make smarter decisions for your company's drug testing program.