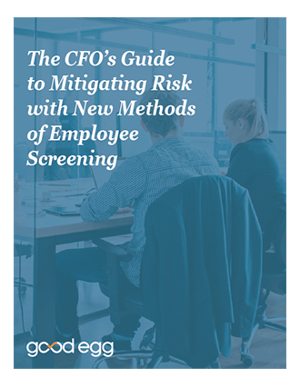 You already know a so-called "bad hire" can cost your company thousands upon thousands of dollars in things like recruitment and training costs.
But bad hires can create even bigger liabilities, like million-dollar employment lawsuits, skyrocketing insurance premiums, and brand damage.
The good news? It is possible to mitigate these risks with employee screening, as our free guide explains.
In it, you'll learn:
How social media screening and monitoring are even more important than employment verifications
How ongoing criminal monitoring is an effective way to identify bad actors before they become big threats
How MVR monitoring saves your company from lawsuits and hikes in insurance premiums
How random drug testing boosts morale while potentially lowering workers compensation premiums
How employee screening and monitoring can positively impact newer insurance products, like cyber liability insurance