Press Release
Good Egg Announces Strategic Partnership with Technology & Manufacturing Association of Illinois
MELVILLE, NY, July 18, 2019 – Good Egg and Technology & Manufacturing Association of Illinois (TMA) announced a strategic partnership to help TMA's members hire more effectively through Good Egg's advanced background screening program.
Good Egg is now TMA's background screening affiliate. Together, they'll work to deliver faster, more thorough background screening services to TMA's membership via the Good Egg platform.
John-Paul Barnych, Good Egg's Vice President of Sales, says, "Manufacturers are under constant pressure to produce quality products fast, which is why it's so important to keep jobs filled. But at the same time, it's important to hire good people from the get-go. The manufacturing industry is notorious for high turnover and greater risk of workplace accidents. Our goal is to help TMA's members reduce these stats."
Good Egg's approach to employee screening is what sets it apart from competitors—and why TMA chose to partner with Good Egg. Steven Rauschenberger, President of TMA, says, "Historically, manufacturing companies have been under served and over charged by employee screening companies. But Good Egg showed us they're different. They understand that today's manufacturers embrace modern solutions in all aspects of business, including HR."
Barnych adds, "At Good Egg, we not only screen a job applicant's past, like employment and education. We also do comprehensive drug screening and social media screening because these screenings provide a more complete picture of the person's present and potential future behaviors."
Good Egg's contemporary screening solutions help HR make better hiring decisions from the outset. This reduces turnover and workplace accidents (not to mention the liabilities that go along with them), which in turn boosts employee morale and productivity.
Rauschenberger says, "At TMA, we strive to help our members work on their businesses and in their businesses. We accomplish this by understanding our members' pain points, helping to solve their problems, and growing their companies through an array of benefits that meet their needs. Good Egg is a huge benefit to members. We're thrilled to offer Good Egg's modern background screening, tailored for manufacturing businesses, at a discounted price."
This partnership will enable TMA members to:
Consolidate all background and drug screening under one robust platform
Gain access to direct to court technology, drastically reducing the time it takes to complete criminal background checks
Invite applicants to complete their background check profile via text messaging, improving response time and accuracy
Partner with a Trusted Advisor to consult on all background and drug screening compliance
For more information about Good Egg's partnership with TMA, visit https://www.goodegg.io.
About Technology & Manufacturing Association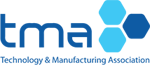 Representing close to 1,000 manufacturers and over 30,000 manufacturing employees, the Technology & Manufacturing Association (TMA) is a comprehensive resource for Midwest manufacturers looking to improve operations, strengthen their workforce, and grow their businesses. As a leading voice in an evolving industry, TMA cultivates and strengthens our members by providing them programs and services in order to thrive as individuals, companies, and a business community. For more information, visit www.tmaillinois.org.
About Good Egg
Today, everyone has a digital footprint, thanks to social media. As a result, conducting employee background checks has become a lot more complicated. Not to mention old screening methods haven't kept up. Good Egg's employee background screening solution combines the human touch with lightning fast technology that not only looks at a person's past, but also their present and future behaviors. This helps HR managers hire more good eggs faster and with confidence, while maintaining 100% compliance. Good Egg is headquartered in Melville, NY. To learn more about Good Egg, visit www.goodegg.io.