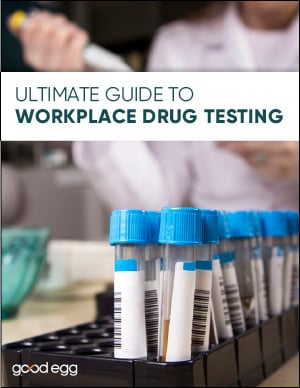 A drug-free workplace provides many benefits, including fewer employee sick days, boosted productivity, and overall better morale.
But implementing an effective and compliant program can be overwhelming for HR. There are so many questions and so many things to consider. Where should you begin?
We put together this comprehensive guide so you'd need only one resource to get up to speed and ready to take action.
This guide covers:
Drug testing panels—what they are, which ones you should consider
Specimen types—urine, oral fluid, hair
Instant drug testing vs. lab-based testing
On-site testing vs. off-site testing
The case for random drug testing
How to create effective drug and alcohol policies
Program best practices & tips for evaluating vendors